Are you wondering About Dental Implants?
Dental implants are the treatment of choice for lost teeth.The jawbone that is still intact receives this therapy. For this reason, a patient must fulfill specific requirements before receiving a dental implant.
Modern medicine is where technology is advancing most quickly. Many dental illnesses are treated because of this problem, which is also essential in dentistry. However, a person's teeth significantly affect their overall attractive look. Dental implant procedures have been created for those without teeth.
And what exactly is an implant? Who should receive dental implant treatment, and how is it carried out? These are all the specifics…
An implant is what?
Artificial tooth roots called implants are put in the jawbone to replace missing teeth lacking roots and restore function and appearance.
A single implant is placed when it is not desirable to touch the healthy teeth next to a single missing tooth, and two or more implants are inserted in the form of fixed bridges when there are multiple missing teeth to ensure prosthesis retention in an entirely edentulous mouth.
Who can get a dental implant?
It applies to people of all ages. Only in young people must bone development be finished. Treatment using implants; is available to people over 18 who have finished developing their faces and chins. X-rays establish whether a person's jaw structure is suitable for treatment before beginning treatment. Anyone of any age who meets the necessary criteria for general health can use it. Dental implants are particularly necessary for older people since they lose more teeth and have jaw bone melting.
Diabetics' condition must be managed before receiving therapy. After getting the right treatment, individuals with osteoporosis can receive this treatment. Drug use before therapy is not advised for those who use blood thinners.
A dental implant is a sturdy, cozy, and dependable solution. The most lifelike structure is achieved when prosthetic teeth created on implants replace actual teeth. Healthy teeth are left unaffected as missing teeth are filled in. In comparison to all prostheses, it lasts a lot longer. Losing a tooth typically has both physiological and psychological implications. The implant offers the safest and healthiest answer to all issues brought on by tooth loss because it is a unique treatment that replaces the original tooth.
Unable to smile confidently owing to one or more missing teeth might cause despair. Your personal and professional lives may be impacted as a result. Positive effects on physical appearance result from the fact that there is no discernible difference between the tooth created after the treatment and the natural tooth.
Your entire dental structure starts to lose equilibrium once one tooth is lost. As a result of chewing, the remaining teeth, particularly those closest to the gap, flex and move due to the gap.
More oral issues could result, especially if the crooked form of their teeth impacts the patient's ability to chew. The loss of the jawbone starts when multiple teeth are lost over time.
They have no concept of how painful it is to sting a hard piece of bread or food into a toothless place if all your teeth are present. This is an unpleasant feeling, and practically every meal includes at least one instance of this agony. Some patients even give up their favorite meals to prevent severe discomfort when eating.
Losing the capacity to chew your food thoroughly may hinder you from fully appreciating some aspects of your life.
For this reason, replacing the missing teeth as soon as possible with implants or other treatment options is essential.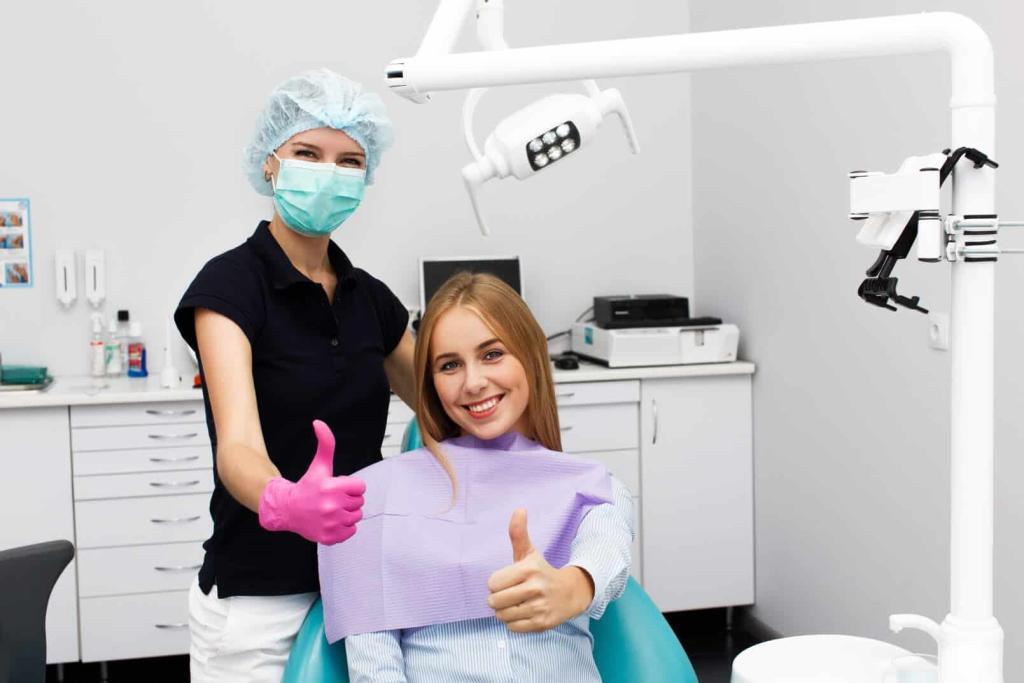 Making of a Dental Implant
Before receiving dental implant therapy, a thorough x-ray and examination are required. The jawbone and surviving teeth are measured. For the implantation of dental implants, there are two different options. In the one-stage application, the implant is placed, and a temporary cap is immediately put on top of it. In the two-stage application, the dental implant is immediately covered with gingiva after placement and allowed to recover. Later, the artificial head is attached. In both cases, a temporary bridge is inserted, and recovery is anticipated to take three months for the lower jaw and six months for the upper jaw. The patient can safely eat and converse.
Who Are Implants Not Made For?
People who won't receive implants include the following:
individuals who use bisphosphonate medication therapy,
those who have blood diseases,
serious cardiac and vascular patients, individuals with renal or liver failure,
Children and those whose bone development is still in progress
Implant treatment is not given to patients who are alcohol dependent, those who have immune system diseases, those who are taking chemotherapy, and those who are having radiotherapy to the jawbone.
Why Are Dental Implants Produced?
Dental Implants;
Maintaining sound oral tissue
At least one or more teeth are missing,
If speaking is something that needs work,
If there is enough bone to support the implants or if bone grafting is used,
When the jawbone is fully grown,
If wearing dentures is not preferred,
Dental implant treatment is used if no discomfort will harm the bones' ability to repair.
How should implant care be provided?
Care for the mouth should be given entirely and without exception. Our teeth also require this care. After the implant is created, it should continue in the same manner. We risk losing our implants like we risk losing our teeth if proper care is not done. Redness, swelling, bleeding, and itching in the gingiva are the first symptoms that lead to the loss of the implant and subsequent bone deterioration.
Is implant a dangerous procedure?
There is no known danger from an implant created in compliance with the rules.
Is implant surgery challenging?
The application of the implant is relatively simple. An implant procedure takes about 15 minutes.
Is post-implant edema typical?
In single implant surgeries, swelling is either nonexistent or extremely minimal. Some swelling is typical if tooth extractions are also carried out in the same session as numerous implant operations. The patient will experience the least amount of swelling at this time with the help of the right drugs and ice application.
What results in numbness in the chin following implant creation?
Before the implant procedure, it is important to properly examine the patient, conduct radiological tests, and use tomography to measure the patient's bone to establish the implant's length accurately. There won't be any numbness after implant applications are made using this method.
However, numbness may happen after untrained individuals create implants without sufficient evaluations and measurements because the lower jaw nerve may have been damaged.
Can I smoke after getting an implant?
Smoking raises the risk of bleeding after surgery and slows healing because of the toxins it contains—no smoking at all for the first 48 hours. The patient is advised not to smoke during the subsequent time. Smoking seriously threatens one's overall health and the health of one's implants. We anticipate our patients will view the implant procedure as a great chance to stop smoking.
The implant is moving; why?
The implant may not adhere to the bone if an infection spreads around it, or it may shift over time. To avoid this, patients must brush and floss their teeth thoroughly and maintain excellent oral hygiene. Consult your dentist if you notice any movement in your implants.
What are the Dental Implant Prices?
Depending on the application to be made, dental implants range in price. Our implant costs begin at 400 pounds. To obtain details, contact the Dental Clinic Turkey family. Our WhatsApp number is +908508851476.