Dental implants in Marmaris / Turkey
What are dental implants?
Dental implants are the metal post that functions as a replacement tooth root. Our dentists surgically place the implant in the bone of the jaw, new bone forms around the implant to firmly hold it in place. They can also support dental restorations like bridges and crowns, just like regular teeth. They can even support full or partial dentures and give them more stability in the mouth.
Implants aren't normally visible in the mouth because dentists place implants in the bone below the gums.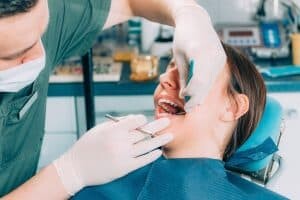 In order to attach things like crowns, bridges, and dentures, our dentist will have to install connector pieces called "abutments" as well. Abutments attach to the implant, and the restoration attaches to the abutment(s).
Although dental implants are very durable and can function for a long time (often forever!), you'll still need to keep the gums around the implant restorations clean and bacteria-free. Just like you can lose natural teeth due to periodontal disease, if there's an infection around an implant, your dentist may need to remove it.
Other implant-supported restorations, crowns and prostheses are often indistinguishable from natural teeth. Abutment and the implant themselves are functionally invisible once your dentist attaches the replacement tooth. Implants are a perfect way to reestablish the original appearance and function of your teeth.
When would I need a dental implant?
Dentists place implants as anchors for artificial teeth. You would choose to have one placed if you had a tooth extracted and wanted it replaced. You will never "need" dental implants like other artificial tooth options, but implants are an attractive alternative to other methods.
When you want to have an artificial tooth replace a missing one, you can ask us about dental implants. Implants are one of the good options. But you need to know, poor dental hygiene, and smoking may affect your ability to be a candidate for dental implants.
Why should I choose dental implants?
They are not for everyone, but dental implants have some definite good advantages over other tooth replacement options. Once healing occurs, they are fused to your bone, so dental implants are often more durable than other replacement options, including bridges.
Dental implants do not need using healthy teeth to support the replacement tooth. For install a dental bridge, the teeth on either side of the space need to be reduced in size with a dental drill. If these teeth are otherwise healthy with no need to be restored on their own, it's probably better to have an implant and implant-supported crown instead for you. Dental implants easily fit into space where the old tooth was. Implants do not disrupt the health and regular function of other teeth in the mouth, the way other tooth replacement options can.
If you need an artificial tooth installed, you should think dental implants if you:
Don't mind paying more for a more reliable treatment option

Want something as easy as a natural tooth to maintain and keep clean

Want to restore your natural smile 

Don't want to reduce on or drill any other teeth in your mouth

Want your replacement teeth/tooth to be as sturdy as possible
If you're interested in dental implants, please do not hesitate you should ask our dentists about them right now or during your next appointment. We are ready as Marmaris Dental Center for your all questions. Our dentist will be able to tell you everything you need to know about implants and whether they're right for you.
We can see from your Panoramic X-Ray if you need bone grafting or sinus lifting. In implant treatments, Approximately 20% of our patients need one of these procedures. In most cases, they are carried out at the same time as your implants are placed. If you think you may need one of these procedures, please contact us to find out more and obtain a quotation.
It is not possible to place 1 Dental Implant for every missing tooth. The bone will not hold this number of Implants. Usually, a patient that is missing all their teeth will have 6-8 Implants in the upper jaw and six implants in the lower jaw. 14 Crowns on every jaw can then be connected to your Dental Implants in bridges. We can provide all the relevant information you need and a full breakdown of costs.
Dental implant treatment is a surgical procedure in which the dentist makes an incision in the gums and a hole in the bone that resembles a tooth socket. This is a specific process that could vary based on different factors, but in general, we follow these steps:
First, you'll get for a really comprehensive examination. During this exam, we will take x-rays, and we'll make impressions of the space where you would like the dental implant. This information will help us determine if your jawbone could support a dental implant. If we determine that an implant is an excellent option for you, we'll schedule your implant placement appointment at this time.

During the appointment, we'll use local anaesthesia to numb the area where we place the dental implant. Almost all patients report that implant placement surgery is no more uncomfortable afterwards than an extraction.

The placement of the implant begins after the area is ready. Our dentists use a guide prepared after your initial appointment to ensure accurate and safe implant placement. First, we make an incision in the gums and temporarily move them away to expose the jawbone.

The dentist uses high-precision surgical drills to create a series of pilot holes in the jawbone.

The dentist inserts the implant by screwing it into place with a torque wrench after drilling the pilot holes. Torque is applied very carefully and consistently to avoid damaging the surrounding bone.

When this point comes, the dentist affixes a temporary "cover screw" over the abutment opening. We can not place the artificial tooth/teeth itself until the bone heals and fuses – or "osseointegrated" – with the implant. Generally involving a single tooth, we can have a small, temporary oral appliance made that has a single false tooth on it. Think of an orthodontic retainer with a replacement tooth to fill the gap. It's necessary because it takes several months for osseointegration to occur.

Once the implant is totally amalgamate with the jawbone, we are able to finally place the abutment. After placing the abutment, we'll have to wait another two or three weeks for your gums to heal around it before proceeding.

We'll make impressions of your mouth and teeth after the gums heal, we will use these impressions to construct your artificial tooth or teeth.

After re-confirming that your jawbone and gums are healthy enough, the dentist will install the artificial tooth. When the procedure is finished, the artificial tooth is not often indistinguishable from a natural tooth.

Finally, we'll want to schedule a post-op check-up with you a couple of weeks after receiving your implant restoration. During this check-up, we'll check to create certain you're not having complications which you're happy with the implant restoration.

11. You can say hello to your new and better quality of life with Marmaris Dental Center.
Does Dental Implant treatment hurt?
No! With modern technology that helps us, dental treatments are no longer painful. Thanks to technology. The technology at the dental clinic is also essential, and It is effortless to make the entire mouth numb using a local anaesthetic injection (also known as the SleeperOne injection). The needle is fragile and short. It is considered a pain free doses, which we also use for our child patients.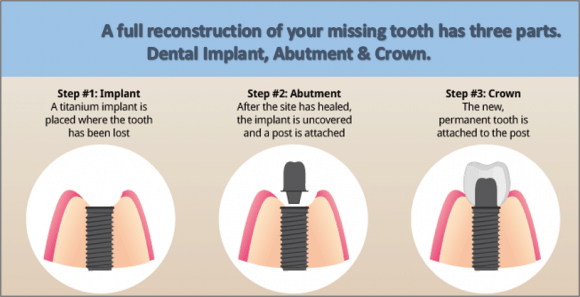 Average how long does the whole procedure take?
You need to make two visits to complete your treatment. For the first visit, you need to stay for five days. After three month healing period, you will leave with temporary teeth. Generally, patients like to complete their treatment as soon as possible and return directly three months after the date of their Implant placement while other patients prefer to wait longer returning 6-12 months later. If you want to wait longer than three months for your permanent Implant Crowns, this will not affect your procedure and is perfectly safe. The choice is up-to-you depending on your available holiday dates and of course your budget.
Why should I choose Turkey for my Dental Implants?
It seems that dental implant prices and healing treatment waiting times in the UK, Europe and the USA, Canada are not likely to decrease. Lots of patients would like to complete their implant procedure as soon as possible and for a much lower cost than that quoted by their local dentist with same or better quality. Prices in Turkey are significantly lower than those in your home country for dental implants. We use the same high-quality materials, and we are working with the best Implant brands. However, the cost of living, running a dental clinic and wages are much lower than Uk, Europa, USA and Canada. By requesting a Free Dental Implant Quote today, you will find that can you can save over 70% even when taking into account the cost of flights and accommodation. Moreover, sea, sand, sun and holiday is your bonus.
What is Our experience of placing Dental Implants?
Since 2000 we have been placing approximately 300 Dental Implants every month in our clinics in Turkey, that's over 40,000 individual Dental Implants to-date. Some patient cases are straight forward compared to other patients who need bone grafting and sinus lifting alongside Implant placement. Complex cases are not unusual for us, and we see patients every week that are considered to be severe cases. We have years of experience and can offer different solutions based on our patient's needs. Whether you need one Implant or a full reconstruction alongside other surgical procedures, please contact us today, and we will respond with the information you need about your situation and a quotation for your Dental Implants.
QUALITY: We only use high-quality A-Grade Dental Implants what comes with a lifetime guarantee. We use several Implant Brands. Nobel, Straumann & Alpha-Bio the most popular brands we use are. The type of implant we use depends on your bone height and density. To make it easy, we have a two-tier pricing structure £460 or £699. These costs square measure absolutely comprehensive of everything, together with the Implant Abutment.
*Many clinics are offering low prices for their Dental Implants but the cost of the Abutment is hidden or an added extra. Together it can add up to quite a bit more! You need to calculate the full value of your treatment, the Implants and Abutments on your first visit and your Implant Crowns on your second visit. Marmaris Dental Center guarantees you the right price and the highest quality.
ADVANCED TECHNOLOGY: We use the latest technology, we make all the necessary diagnosis with care without sitting in the dental chair.
SAVE TIME: Your dental implants can be completed in a 2 or 3-day visit, and you will leave with temporary teeth. Welcome to your new life smile freely.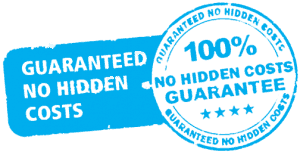 Will my Dental Implants last a lifetime?
Just a short answer YES
Marmaris Dental Center offers The Standard Implant Procedure, The Non-Surgical Implant Procedure, The Immediate Loading Procedure and the All on 4 Procedure The details and cost of each are below.
THE STANDARD IMPLANTS PROCEDURES: This procedure is the traditional way of placing Dental Implants and is suitable for patients who want 1 Implant, A few Implants or full reconstruction. You need to make two visits to Turkey with a minimum three month healing period in between (Visit One for three days, Visit Two for seven days). The cost per Implant + Abutment is £460.
THE NON-SURGICAL IMPLANTS PROCEDURES: This procedure is non-surgical. We have the very latest Guided Implant Technology in the clinic, which enables us to pre-plan your process and use a personal guided template to place your Implant. This has many benefits. No Cutting, No Stitches and quicker healing time. The procedure is a less invasive way of placing Implants. You need to make to visits to Turkey with a minimum three month healing period in between (Visit One for three days, Visit Two for seven days). The cost per Implant + Abutment is £549. Read more about Non-Surgical Implants.
IMMEDIATE LOADING IMPLANTS PROCEDURES: This procedure allows us to place your Dental Implants and permanent Porcelain Crowns in one visit. Combining the Guided Dental Implant Technology, we use a select type of Implant; in fact, the only kind of Implant that is suitable for direct Crown placement. In this procedure, we use Noble Biocare Active Implants, which are placed using the Guided Implant Technology. You need to make one visit to Turkey of two weeks to complete your treatment. The cost per Implant + Abutment is £695 + £125 for the porcelain crown.
ALL ON 4 IMPLANTS PROCEDURES: This procedure is perfect for patients who have some bone loss after wearing a denture for an extended period. One astronomical unit of Prosthetic teeth is attached to 4 Implants in the upper jaw or 4 Implants in the lower jaw. This is a lower cost compared to the Standard Implant Procedure, and for many patients, this is an excellent option to restore their smile and dental function even though they have bone loss. You need to make two visits to Turkey to complete your treatment. The cost of one jaw (upper or lower) Implants + Prosthetic Teeth = £3,650
What do I need to pay and when?
As the treatments are split between two visits, the payments will be divided into two parts. The fee for the Dental Implants and Abutments is payable on your first visit and the cost for the Dental Implant Crowns cab pay on your second visit.
What are all the costs involved in having Dental Implants abroad?
There are no hidden or extra costs. Panoramic X-Rays and Tomography Scans (3D CT Scans) are free, numbing injections & laboratory fees are also included in the prices quoted. We can assist with your travel arrangements and can arrange a private airport to hotel transfer at a reasonable cost. Transfers between your hotel and the dental clinic are free of charge (within Marmaris city limits).
Apart from your holiday costs, you can expect to pay:
1st Visit:
Alpha-Bio Dental Implant + Abutment: £460
Total Amount Payable on Visit One: £460
2nd Visit:
Porcelain Implant Crown: £145
Total Amount Payable on Visit Two: £145
Full details of our pricing can be found on our pricing page.
If I need a dental implant when should I reach Marmaris Dental Center?
Right now! We can start evaluating you for dental implants as early before your visit. Free and Just one click away. We'll be able to give you all the info you need on whether dental implants are right for you.
If you want to learn more information about dental implants, schedule an appointment or come on in during business hours. Our team is expert and then can take you through the whole process, from evaluation to surgery and beyond. When it comes to your dental health, please don't wait, call or visit MarmarisDentalCenter now!
| | |
| --- | --- |
| Consultation | FREE |
| Transfer from hotel to clinic | FREE |
| Transfer from clinic to hotel | FREE |
| Panaromic X-Ray | FREE |
| Volumetric Tomography | FREE |
| | |
| --- | --- |
| ALPHA BIO IMPLANT + ABUTMENT | 460£ |
| NOBEL IMPLANT + ABUTMENT | 599£ |
| STRAUMANN IMPLANT + ABUTMENT | 699£ |
| BONE GRAFTING | 95-495£ |
| SINUS LIFTING | 225£ |