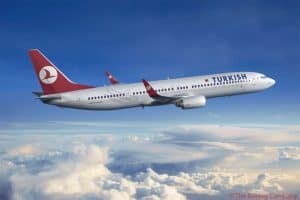 Why Turkey For Dental Tourism?
Turkey offers you to have the best holiday options and most affordable dental treatments in the world. Oral health dental clinics in Turkey are determined to become a partner with you on your journey. Because oral health can have a major impact on your overall health and well-being. So clinics in Turkey want to help you keep your gums, your teeth and mouth healthy as much as possible. As a result, a wide range of dental services is offered, from regular examinations to more comprehensive treatments.
Main reasons which could make one go to Turkey for medical tourism.
Easy Travel Options
Nearly all around Europe, many airlines have direct flights to cities like Istanbul, Antalya, Muğla All year long, you could come to Turkey without any connections, with affordable flight prices!
This is especially important if you need 2 visits for your treatments, Turkey will be the best country for dental treatment.
Best Prices In The World
Especially, if you compare dental implants and dental veneers within the UK, you could nearly save more than 60% cash on your dental treatments. Dental Implants prices are most affordable in Turkey.
Great Place For Holiday
Your dental travel doesn't have to be boring, why you shouldn't have your treatment while you are having a great holiday in Turkey?
Turkey may be the one the most country in Europe. This country has a great variety of options for tourists. Historical places, great beaches, fantastic nature, and awesome foods are waiting for you in Turkey.
High-Quality Standards
Recent statistics showed that %99.9 of dental travel visitors returned their homes happy.
Dental clinics in Turkey periodically evaluates processes and standards to ensure that you receive the best possible care and the patient experience. It is also possible to have dental health insurance in the country. If you are a member of the health insurance that covers teeth, visiting dental clinics can offer you peace of mind and excellent dental care. Regardless of your health insurance regulations, a full range of services are offered in clinics that help you to get the dental care you need.
Hollywood Smile Makeover Turkey
If you are looking for Hollywood-style veneers, Turkey is the best country for this smile makeover treatment. Best zirconium veneers with extra white colour and most affordable prices make Turkey the best destination for a Hollywood Smile.
Turkish dentists are specialized in dental veneers especially extra white tones. Turkish dental laboratories are using the latest technologies and best materials for Hollywood smile makeover. Veneers in Turkey are the most affordable ones in the world and many tourists are coming to Turkey for dental travel.
INEXPENSIVE LIVING COST
Turkey was recently chosen as the cheapest cost of the living country when you compare prices by Bigmac Index. So when you calculate all of the savings by dental travel to Turkey, you could save nearly 70% on your dental holiday in Turkey.
Dental Implants in Turkey
Recent NHS reports show that in the UK many patients require dental implants due to loss of teeth. Dental implants could provide new artificial teeth root and improve all dental health, especially the capability for eating food and biting functions.
Dental implants' prices are very expensive in the UK. Patients coming to Turkey for dental implants save nearly %80 on all costs related. Dental Implant prices starting from £400 to £800 in Turkey, where in the UK, the fees start from £1000.
After the dental implants procedure, patients will need dental crowns for their implants. Dental crowns prices start at £150 in Turkey, whereas £400 in the UK.
Contact us today for your most affordable, top quality smile makeover