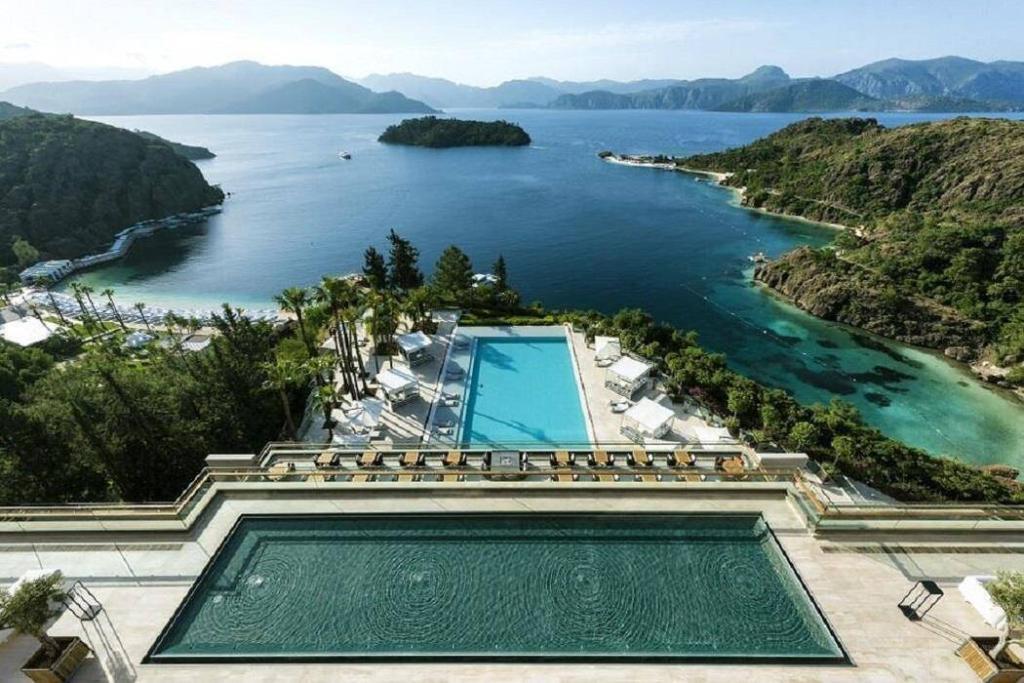 D Maris Bay Hotel: A Luxurious Retreat in Marmaris
Nestled in the secluded Datça Peninsula, the D Maris Bay Hotel offers a luxurious and tranquil retreat for travelers seeking the ultimate vacation experience. Located in the charming town of Marmaris, the hotel boasts a stunning location overlooking the crystal-clear waters of the Aegean Sea.
Accommodations: 
With 193 stylish rooms and suites, the D Maris Bay Hotel offers a range of luxurious accommodations, each boasting a unique design and breathtaking sea views. The rooms are elegantly furnished with high-end amenities, including plush bedding, flat-screen TVs, and spacious marble bathrooms.
Facilities: 
The hotel offers various facilities to cater to guests' every need. Including a private beach, a luxurious spa, and a fitness center. The private beach is a peaceful retreat where guests can soak up the sun, swim in the turquoise waters, or indulge in water sports activities such as jet skiing and parasailing. The spa offers extensive treatments, including traditional Turkish baths, massages, and facials, to help guests unwind and rejuvenate. The fitness center is fully equipped with the latest cardio and strength-training equipment, allowing guests to maintain their fitness routine while on vacation.
Dining: 
The D Maris Bay Hotel offers various dining options, from gourmet restaurants to casual cafes. The hotel's main restaurant, Zuma, combines contemporary Japanese cuisine with a stylish setting and panoramic views of the sea. Other dining options include: Nusr-Et Steakhouse. Which offers the finest cuts of meat, and Manos, a seafood restaurant offering fresh catches from the Aegean Sea.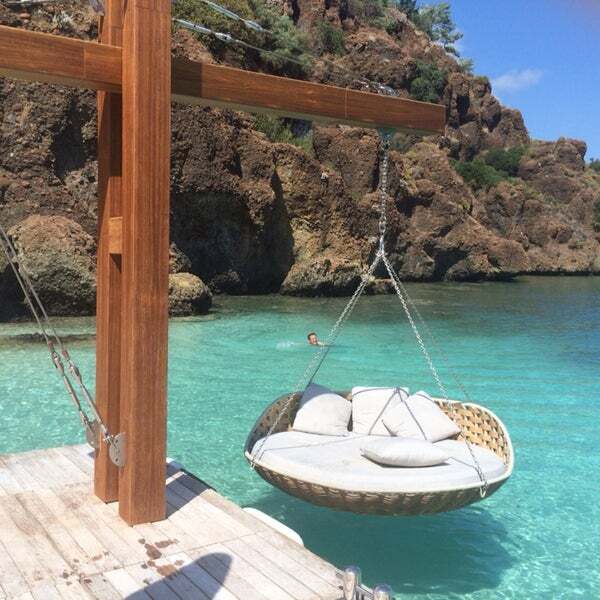 Activities: 
Marmaris offers a range of activities for guests to enjoy at the D Maris Bay Hotel. The charming old town is worth a visit, with its narrow streets, colorful buildings, and bustling markets. The marina is a hub of activity, with many boats offering day trips to nearby islands and secluded coves. Additionally, guests can explore the beautiful surroundings on hiking, biking, or boat tours along the stunning coastline.
Conclusion: 
Overall, the D Maris Bay Hotel offers a luxurious retreat for guests seeking a tranquil and relaxing vacation experience in Marmaris. With its stunning location, luxury accommodations, and array of facilities, the hotel is the perfect place to unwind and escape from the hustle and bustle of everyday life.